down to the sea
It was hotter than doublle hockeystix here Saturday night and so the next morning I resolved that we should spend the hottest part of the day in the car.
At least the car is air-conditioned. We got up and showered and took our pills with our coffee and our yogurt.
It being Sunday, and me being old with co-morbidities, I had to first "spread" my pills for the week.  Spreading pills is a Sunday event during which I assemble the fifteen difficult-to-open containers from the drug store, separate them as to AM or PM, remember which one is b.i.d., find the one which must have extras split in half with the pill-cutter and dispensed and saved and do it, and then open up all 14 little doorways on the desktop pill dispensary.
I put on some specially-designed YouTube music mixed with brain waves to increase my attention and focus; it's not fun if I screw up, drop the pills on the floor, inadvertently put one in the wrong little box, or — heaven forbid— forget where I am in the process and put the morning pills in the night time slots or completely skip putting one or more of those damned little things that seemingly all look alike in the little boxes at all.
Discussing the stay-cool-in-the-car plan with the wife, I pulled up the localized weather maps, forecasts, etc. to try to determine where, within several hours drive, it might be cooler or drier. I had other destinations in mind but the wife voted to see the ocean; there is something about her seeing the ocean; it's elemental, but I did find an article on the Internet the other day which verified this kind of thing. It might have something to do with Homarus americanus.
Lo and behold, the preferred location by mapping forecasts was the coast of New Hampshire; New Hampshire's coastline is small enough to be missed entirely as you fly by on the Interstate on the way north to Maine.  Maine was clearer and drier too but Maine was too far and, besides, sometimes you run into a small cloud of black flies. Don't ever run into a small cloud of black flies. Some tourists are lucky enough to have one of the ten outdoor rangers in Maine happen by with a can of black-fly-b-gon but, if it happened to you,"the critics" would be all over you for killing the black flies about whom you should have been smart enough not to meet up.
It was necessary for us to stay cool because, in our apartment complex, management will not turn on the system-wide air conditioning until June 15th.  In our state, we are told, there is a law that says apartment complexes must keep heat available until June 15th lest some tenant become hypothermic on Flag Day.  Wrapping one' s self in the flag is only a metaphor. In our apartment buildings, converted from old industrial mills because no one makes anything in America anymore, the HVAC in the basement has one big switch: hot, or cold. On June 15th, we pull out the fleece wraps and the woolen socks because, like the water in the showers, it's all or nothing. I have a great deal of empathy for my co-dwellers, especially those on the upper floors. (we are lucky enough to have a ground floor unit.) If you live on an upper floor (apparently heat rises in the Northern Hemisphere), you thow open your windows all winter long. In the final month of winter here (May 15th through June 15), some residents migrate to Northern Quebec.
I told my wife that she should drive the first leg (she ended up driving all the legs) so she could choose the destination once we hit a major highway cross-over that was 60 miles away. After the obligatory stop at the local pharmacy to get a refill (it follows naturally), she drove back through town rather than take the obvious entrance to the highway that was 150 yards from the pharmacy exit (the one where traffic comes down off the hill in at 150 mph like it's on a roller coaster) and went out via the currently-being-reconstructed "gateway" to the city.  There is more government funding available if you call something a gateway.
You can enter our fair city through five different access points off major highways, and there are more backdoors off the minor side-routes. One assumes that there is enough money to create seven gateways but I'd guess that it works the same way it worked when they built the railroads; businesses thrive where cronies of the people who make the funding decisions buy land and put up billboards.  But let us not digress more, time is ticking.
An hour later, we got off the high speed road and drove down into that part of the elegant world where the bankers and lawyers live in their high-priced estates. I  did not try to count the number of for sale signs we saw. I thought about calling some realtors to find out why everyone on the wealthy side of the county was looking to sell, but my experience is that you can get valid information out of foreign spies faster than you can get accurate trends forecasting out of a realtor.  (I love the realtors we found; they got results.) We saw a lot of houses that, in a different era, we might have liked to have bought. One of them, at least, probably belonged to that writer who worked for Forbes.
We wound our way slowly up through the next exclusive enclave-by-the-sea which seems to have become even more crowded since I last visited (I used to be the EMS planner for that section of the state) and then we stopped at a small park where I could balance precariously while standing inside a Porta-Potty and where we discovered that the temperature had become downright chilly with an onshore breeze. Around the corner was the harbor city with the tomb of the unknown sailor topped by a bronze statue of the steersman in oilskins holding the wheel with two fists as if braced into the winds of a nasty storm.  It was Memorial Day weekend in the home port of the Andrea Gail, made famous by the No Name Storm in 1991 and memorialized by Sebatian Junger et alia in The Perfect Storm.
http://images2.static-bluray.com/reviews/553_3.jpg
We then slowly wound our way around Gloucester Harbor out to Eastern Point and eventually into Rockport. (It was ) Sunday, after all.
Rockport was jammed pack with tourists, wedding attendees, and more.  We did catch glimpses of ocean, but it was cloudy to the point of fogginess.
My driver asked if Woodman's was located somewhere nearby and I said "be patient and keep turning left".
Several long moments later, as we wound our way down onto the flats filled with marshes where more schooners have been built than anywhere else, there was Essex, where the fried clam was invented, and there was Woodman's (parking in the rear).
We eventually found our way into the "dining room", got in line to order our food (she had the fried lobster, I had fried "fish", and we split a big order of steamers), and we sat on wooden benches at wooden tables (it's the New England way) in the middle of several Latino families talking and laughing in high-speed Spanish at 105 decibels (my wife expressed a desire that they use their indoor voices, a phrase from a fourth-grade teacher and mother we know), twice as many Oriental families (who talked quietly in a lot in other languages beneath their breath), and several old white American couples who didn't say anything to anyone including each other. Perhaps they'd all been shopping for real estate.
The restaurant worker who cleaned tables (and, evidently, more) wore a double-folded apron full of greasy kitchen splash and a T-shirt which advanced — from behind her long pony tail — the claim "Best Seafood In America" (Forbes Magazine).
I might take issue with that, but who am I to argue with Forbes? We've been up and down the coast of New England for four decades in search of good seafood, with a side trip to South Carolina, and I'm not sure we've settled that question. The steamed mussels at one restaurant earned it the top spot for a long time but a massive shift in personnel along with resultant attitude shift on the part of the staff knocked it off its pedestal, so the question is still open.  You see, dining is all about experience and atmosphere. with an appetizer of expectation.  Despite the atmosphere of salty air shared with dozens of similar places, the winner isn't, wasn't and will not be Woodman's.  They do deserve respect because they've been in business for over 100 years (low low overhead), and perhaps because some of those fisherman don't come home from the sea to which they went down.
For the record, the second-best seafood meal I ever had was on the porch at the harborside inn in a lovely, quaint, famous Northern Maine harbor, the full elegant lobster clambake, with my bride.  The best was the outdoor lunch of lobster bisque at the tea house on Jordan Pond inside Acadia National Park looking toward the Bubbles.
Woodman's doesn't serve lobster bisque.
After a quick trip to the rest room, a quick stop at the packie, and an hour later we were home; it had cooled dramatically down into the high 50's for the night (before the rain shows up in time for our morning coffee). We threw open our windows. We may have to microwave our margaritas  tomorrow.
source of featured image above: http://www.essexheritage.org/attractions/essex-shipbuilding-museum
audio entertainment during the road trip: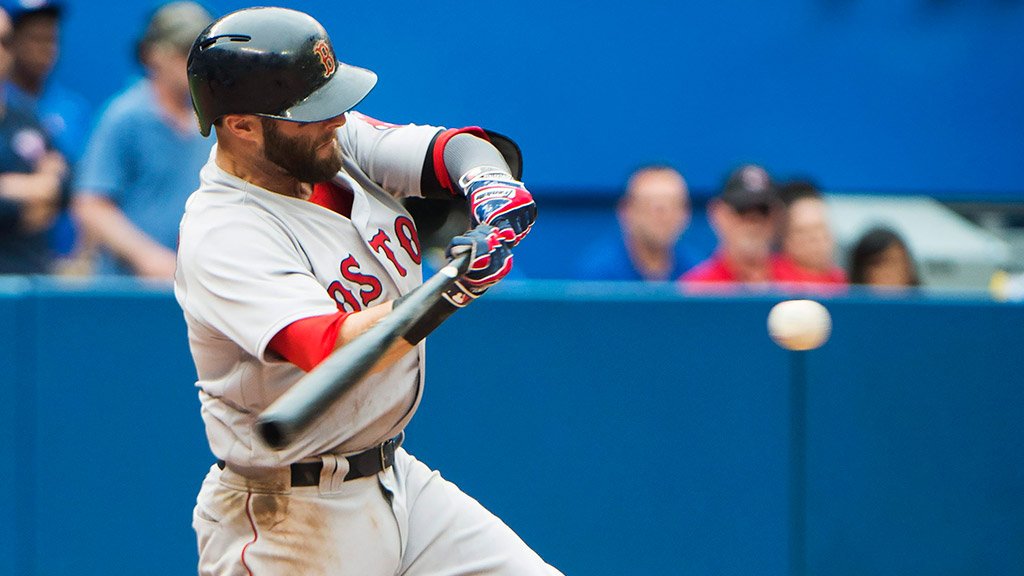 https://pbs.twimg.com/media/Cjtaph-UoAI6JlX.jpg
The following piece seems to follow on well from "Authentic Conversation"
Written by Rachel Nusbaum, Writer
Filling In The Cracks: Turning Towards
I was standing at the stove in a frenzy of multitasking family dinner, emptying lunch boxes, math homework, a Go Fish game, and feeding the dog when he walked in fifteen minutes later than usual. I barely glanced up as I mumbled hello. I seethed as we sat down with the kids, that familiar pressure rising in my chest. As the kids ran off to play after dessert, I let it all out on him. And not in a beneficial-to-the-relationship sort of way, but more along the lines of I-work-full-time-too and how-can-I-be-expected-to-take-on-all-this-stuff-myself kind of accusatory way.
We've been married for ten years. A disagreement like this is expected and normal. Yet, I've come to a realization only recently that this is The Relationship Through Which All Other Relationships Flow. A small crack in this connection quickly spreads out to other aspects of my life. I become short and impatient with our kids. I'm suddenly incapable of making progress on tough projects at work. I won't call my mom to check in on her and I shy away from reaching out to friends. Slowly, I'm building walls to protect myself from further injury.
I realized that I need to make stronger efforts to foster this relationship, to elevate it to the topmost priority above mostly everything else. Those little cracks need to be filled in before they can spread far and wide. It's not enough to simply get over it after the feeling of being flooded by emotion recedes or to move on and allow that seed to stay planted in my head.
"We either make ourselves miserable or we make ourselves strong. The amount of work is the same." – Carlos Castaneda
Oh, but how to do this? It takes extra energy and lots of thought and brings me back to my mom's favorite refrain from growing up: "Marriage is work." It is not about date nights, fancy gifts or vacations. It is about pulling myself away from the stove to greet him as he walks in the door after my long day of work, bus stop, kid snacks, arguing about super heroes and screen time, even when I just want to get dinner on the table. It's about looking him in the eye, smiling, saying hello, a hug and kiss, even when he is late. It's about plopping myself on the couch next to him as he pulls out the laptop when all I really want to do is head downstairs by myself to crawl up with a blanket and HBO's Togetherness. It's finding the teeny tiniest of small gestures to let him know that I am his strongest, most steadfast support. And it is hard.
John Gottman, known in psychology circles as The Einstein of Love, describes these small actions as Turning Towards your partner. Dr. Gottman's research has shown that newlyweds still married after six years turned towards their partners 86% of the time while those couples who divorced in the first six years turned toward each other 33% of the time. There is data to support that these baby steps matter.
I have to resolve to fill in the cracks again and again. My partner gets shoved to the bottom of the to do list. Until the next disagreement reminds me to bring him up to that prominent place where I need him to be and I remember to start filling in the cracks. If I keep this up, it will become a daily habit to nurture our relationship in this way.
I'm not arguing that the partner relationship is the most important for everyone or that we should neglect ourselves while said partner gets put on a pedestal. But I do know that today, in this season of my life, I'm determining to turn towards my husband. Who supports you and makes you feel alive in this world?
Decide to make this person a priority, even when it isn't easy. Or maybe you need to turn towards yourself. Work every day at filling the cracks, no matter how small the action might be. You will find that fostering this relationship will sustain you and will provide an energy that shines its light onto other parts of your life, too.
___________________________________
Rachel Nusbaum is a partner, mom, daughter and sister who is starting to step out of the world of scientific writing and into the world of writing for herself. Find her fledging work here.
https://www.holstee.com/blogs/mindful-matter/116160965-filling-in-the-cracks-turning-towards
http://theadventurouswriter.com/quipstipsrelationships/wp-content/uploads/2016/05/rooster.jpg
See also http://theadventurouswriter.com/quipstipsrelationships/husband-constantly-puts-me-down/ ; be sure to read it with the idea that genders and roles can and ought to be occasionally reversed. 
Turn the article's "he" into a "she" and vice versa.
It's in keeping with the aikido calligraphy I've often used and will soon enough again reprise as an inkeeper's sign outside my new office; you have to go on over to where the Other is standing and turn into their perspective so that you are facing the same way. 
It helps you see things the way they do.
And it's in keeping with the poem I once wrote "First One Home Plays The Wife".