New England Potpourri
There has been a lot of national attention and upheaval with regard to race relations, showing itself in externally-engineered confrontations, riots, police encounters and violence, and political gnashing of words and minds. 
These twin articles — selected from the weekly newsletter from "Brain Pickings" — lend a good deal of insight.
[I urge your subscription and financial support]
https://www.brainpickings.org/2016/09/19/hidden-figures-the-untold-story-of-black-women-mathematicians=who-powered-early-space-exploration 
https://www.brainpickings.org/2016/09/20/eudora-welty-on-the-difficulty-of-seeing-each-other-and-the-power-of-photography-as-a-dignifying-force 
Arthur Silber is hanging on.  In his powerofnarrative.blogspot.com update in late August 2016 he says 
"… goddammit, there's still some writing to be done. Just recently, I discovered — quite by accident, as it happens (where are my spies when I need them? I can't believe no one told me about this book) — Tribe, by Sebastian Junger. I've just begun reading it, and — oh, boy. The short Amazon description accurately provides the book's perspective:
We have a strong instinct to belong to small groups defined by clear purpose and understanding–"tribes." This tribal connection has been largely lost in modern society, but regaining it may be the key to our psychological survival.
Those readers familiar with my work will know that this subject is one I've addressed in some detail. They will also know that Junger's perspective represents the complete inversion of what I consider the correct and psychologically healthy approach. Once I've finished reading Junger's book, I expect to have quite a few articles to write, to clear up confusions, to explain many issues he appears to neglect entirely, and to offer some new material to build upon my earlier argument. (For that earlier argument, see this essay and this one in particular. They contain some of the best analysis I've ever offered here, in addition to which I am convinced that my thesis is both true and important.) I suspect that reviews of Junger's book might also provide illuminating material for analysis. If any of you come across reviews that strike you as particularly interesting, please let me know. Junger's book has been very successful, and most readers think his ideas are absolutely swell. That explains a lot.
So there's that to be done. And I suppose I should try to offer a few words about this Marx Bros. election. I apologize: what a terrible insult to the Marx Bros…."
Boston – Augustana
https://www.youtube.com/watch?v=4ASJBXu8tNo
What if there were a crop that, instead of creating pollution, consumed it?  
http://www.tomarketmagazine.com/featured/2016/9/9/reconsidering-the-oyster 
http://www.tomarketmagazine.com/featured/2016/9/9/craft-cider-is-the-next-craft-beer
https://www.youtube.com/watch?v=fNCCA6rWFJ0
Fall in New England means warm sunny days, chilly nights, and fall foliage.  It means it's time to get the chimney swept, the firewood stacked (or the pellets stocked), the snowblower serviced, the storm windows hung, the spring bulbs planted and the garden winterized.  In between all that and raking the leaves, you'll want to see them in all their glory and there's no better place than in New England.
I gave some thought to a premier fall foiliage tour last spring and actually started to chart it out and drive it.  I've lived in New England for the better part of six decades and I know some secret places that have the best color in the world.  If you live here, you've probably discovered your own.  If you've never been to New England and need or want to see the best, pay attention.  If you've been city-bound and need a get-away, jump into the tour I've envisioned below.
Get out a map. Google Maps are online, you may have Apple Maps, you might have something else. No matter.  Get yourself oriented.  What I envision is a grand event, a very slow automobile rally not unlike the famous Mille Miglia in Italy but without the tense and competitive auto race elements. That way, you may enjoy a leisurely pace that will allow you to explore landscape, culture, art, restaurants, antique stores, book shoppes, or whatever other interests you might have. Be sure to bring your camera, your GPS device of choice, and a bagful of credit cards, and the person closest to your heart.
I'm going to help you envision a loop around New England that you can attack in one big swoop, or more likely in piecemeal fashion.  If you're living in New England, you can access this loop from a wide variety of places. If you're flying in from somewhere else on the planet, you can come in via Logan at Boston, or Bradley International.  You can drive up from New York to northwest Connecticut to get on this "trail".  Ditto if you're coming down from Montreal or Quebec, where you'll start on the northern segment just below the Canadian border. Of course the idea is to give you as much freedom of choice as possible while still directing you to quintessential locations.
Okay, get out the map and find Granby, Connecticut.  Granby is one of the foci of my automotive ellipse.  It's just to the west of Bradley Internaitonal Airport, with lots of hotels to choose from, and easy access off of the north-south Interstate 91.  It's the southernmost tip on a key road in the roadway ellipse, US Route 202. As a starting or ending point, use @TheBarn, managed by James Chen and Kristin Garcia.  My wife and I had dinner there and the meals were weak-in-the-knees stupendous.
From there, navigate to the other side of the Barkhamstead Reservoir on US Rte. 44 and look for Route 8 north near Winsted, Connecticut. Once you hit Route 8 North, you are in for the long haul.  Essentially you are going to cross over the state border into Massachusetts, staying on Route 8, and follow Route 8 all the way north through Massachusetts. You will be running north to the east of the Berkshires and dozens of you will want to veer west to take in Great Barrington, Stockbridge, and the rest of the Berkshires.
But Route 8 is pure back road through some small places inside a large tract of forest, so you'll see some leaves. Another side trip at the top of Berkshire County could bring you into North Adams and Williamstown, home to world-class museums, great restaurants and some damn fine foliage.
The road  (Route Two) that runs across the top of the state of Massachusetts between Greenfield and Williamstown is legendary for its color.  It's called the Mohawk Trail.  You'll bisect it, along with Route 9 and the Mass. Pike on the first part of your drive north.
You could easily spend two to three days exploring this terrain, but you might want to do a straight-through boogie (about 80 miles, requiring three hours without stops). Essentially you'd be running down the middle of a vast tract of near-wilderness forest between Route 5 along the Connecticut and Route 7 along the New York State border. Your midpoint target is Stamford, Vermont. This is a critical juncture because you want to continue off Route 8 onto Route 100 North in Vermont.
The critical step is to veer east on Route 8A north out of Dalton, home of Crane Paper (the folks who make the precision-manufactured top-secret high-tech "linen" on which your Federal Reserve notes are printed) and also home ot the founder of the Israel Baseball League.  Turn left at Windsor to continue north into Savoy. Turn right at Savoy and go into Plainfield, then north into Hawley, then Buckland.  Buy a box picnic liunch and scramble around for a while in Hawley, Buckland, Shelburne Falls (stop for the Bridge of Flowers and wave to Bill Cosby who lives out in the hills), and the hook up with Route 2 West.  Route 2 will take you up into the Hoosac range over the Cold River (drive carefully up Deadman's Curve and then down through the Hairpin Curve), then take an obliquely sharp right north at the bottom of the hill just outside North Adams to rejoin Route 8 north into Stamford. If you haven''t shot at least 100 frames of photography by then, you were driving way too fast.
Route 100 North through Vermont is famous on a number of counts. First, it's sometimes referred to as the ski road because it will take you close by some of the finest ski resorts in Vermont. There will, of course, be no snow, but you'll know where to return to when it arrives. Secondly, it's simply a great road to drive. Thirdly, it goes past some of the finest restaurants in New England. It drives through the heart of the Green Mountains. [You brought your luggage for this part of the trip, didn't you?] There are no navigational tricks in Vermont; simply stay on Route 100 all the way to Newport, Vermont, just below the Canadian border and close to Interstate 91.  This is the northern foci of the ellipse.
From there, you're going to drive south on Interstate 91 and then take Interstate 93 into New Hampshire. You're at the top of the Connecticut River. Buckle your seatbelts and refresh and renew your camera-recording technologies because you're headed through Crawford Notch and then across the Kangamangus (Rte. 112).  Stay on Interstate 93 South until you get to Lincoln, NH and then turn left into and across the White Mountain National Forest. You're going to pop out at North Conway, Conway, and Center Conway.
From here, you have a choice; how much time and money do you have?  Again, you can attack the foliage ellipse freom the sides in piece-meal fashion. If you flew into Portland, you could approach the loop in Southern Maine.  Alternately, you could have skimmed the top of the White Mountain National Forest on US Route 2 and run across into Bethel and Norway, Maine.  How much time do you want to spend in Maine? They have lots of rivers, pine trees and bears, and seafood on the coast, but less of those colorful deciduous trees.
reservoirthree.jpg in foliage trip folder
Whether you drop down out of Maine or through the Lake Ossipee region west of Winnepesaukee, your eventual target is Rochester, NH and US Route 202.
Remember US Route 202?  It was that benchmark road in Granby, CT, and yes, you can follow it down out of Rochester, across New Hampshire, into Massachusetts, across Route 2, down the inside of Quabbin Reservoir, through Granby, MA into South Hadley, across the Connecticute River in Holyoke, down into Westfiueld, across the Westfield into Southwick, MA and eventually back to Granby, your starting point near the Bradley International Airport.
Or you could do the loop in reverse, setting out for the White Mountains.
Frankly, for my money, the best foliage is on the northern and western edges of the ellipse, not that long southeastern leg.  But decide for yourself based on your own interests, available time, and budget. If you need further help, try this link:
http://gonewengland.about.com/od/fallfoliage/tp/new-england-foliage-central.htm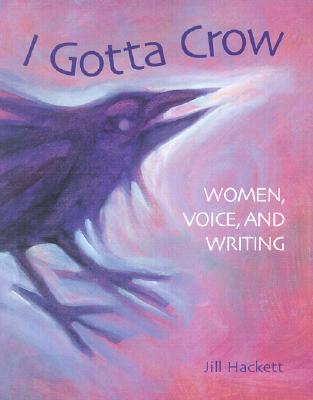 http://www2.alibris-static.com/i-gotta-crow-women-voice-and-writing/isbn/9780871161932_l.jpg
A recent experiential writer's craft workshop held in my locale focused on how to extract and sharpen "family tales".  It featured Steve Layt and Jill Hackett.  Hackett is the author of "I Gotta Crow" [see http://www.jillhackett.com/docs/Crow_reviews.pdf ]; she noted the Ted Talk noted below by the author of "Eat, Pray, Love" as a shareable take-away.
Layt is the principal at https://glidepathleadership.com/coaching/.  I got to spend two and a half hours with these two (and I'm grateful for it). If you were to understand who he is and what he's done, you'd understand why I could easily spend an evening with him at the cocktail and appetizers bar at Applebee's.  For openers, he was an EMS worker. And he's an executive coach who could have written half of Summon The Magic.
Participants got to work through a process in which they listed ten "tales" from within their lives that might be interesting to others ("when an elder dies, an entire library burns").
They worked through an exercise in which they told the story in a snippet, got feedback and questions from others, and learned something about how to identify the most compelling parts of that story for the potential reader.
There was discussion about the craft of writing, the use of voice and perspective, about crafting fiction and writing about unknown people, and about remaining true to one's own voice.
Said Layt: That piece of writing that some might do can be broken down into what we know, what we don't know, and what we don't even know that we don't know. [That sounds like something that would work when doing not only "historical" fiction, but investigative research and journalism too.]
Elizabeth Gilbert: Your elusive creative genius
And Steve capped off the writing workshop with this:
"What is the question for which your life is the answer?
That is your strongest message."