bipedal sentient Petri
Long-time readers of BoyDownTheLane know that I am deeply interested in the capacities and capabilities of the human mind.
This is reflected in my e-book "Summon The Magic" and the fact that I retain and continue to delve into many of the ideas and texts it describes.  Certainly meditation is on the list.
Musical backdrop?
https://www.youtube.com/watch?v=7zh0-T0efTY&list=RD7zh0-T0efTY#t=1 
I have had some experience with binaural-beats-guided audiated meditation, HoloSync to be more specific.  I have had some experience, indirectly and directly, with the ways in which the human mind can be used by its owner for healing purposes. When I was hospitalized, I had a personal experience with the power of will in that I literally willed a temporarily-frozen left lower extremity to lift itself off the hospital bed mattress. (It should be noted that that evolution took a concerted and repeated effort over the course of two and a half days.) The technique was suggested to me by my son, who had read and explored a bit of my e-book, and who had talked to a PGA pro who had had a similar medical incident. It's funny how things come back around.  One of the doctors who cared for me observed that I had taught my son who in turn taught me. But I remember the excitement with which I demonstrated my "athletic feat" to doctors, nurses and therapists.
Readers know, too, that I like to share the meat and potatoes of my personal learning curves with the knowledge that somewhere out there is someone who will benefit. I try extra hard not to present myself as the expert, merely the bipedal sentient Petri dish into which learning and experience is inserted.  I learn something along the way, to be sure, but it takes a while for me to delve deeply into the book, video, topic, technique etc. and, like anyone else, sometimes I get distracted, demotivated, or something else becomes more of a priority. If I live to be 150, I might be able to finish the material I have assembled. And there are days in which some of the material is simply too dense to be consumed meaningfully.  Tomorrow, however….
And long-term readers know that I have danced with a long-term cardiac condition.  So when the brain meets up with the heart….
Recently I had the opportunity to meet a fellow who is a very unique being. He is a holistic psychiatrist. He researches, writes about, explores and makes movies about the capacity of the human brain to affect the body and the world it finds itself in. The movie I speak of is "The Joy of Sox: Weird Science and the Power of Intention", a DVD copy of which he gifted me. Mr. and Mrs. Blogger are avid (in her case, diehard) Red Sox fans and baseball nuts. See http://www.thejoyofsoxmovie.com for more information.
The very unique being I speak of is a "board certified psychiatrist with the Pain Management Program at Spaulding Rehabilitation Hospital in Boston, Dr. Leskowitz has an appointment with the Department of Psychiatry of Harvard Medical School, directs the hospital's Integrative Medicine Task Force, and has several conferences on the topic of Complementary and Alternative Medicine in Rehabilitation. He edited a recent text of the same name (Churchill Livingstone, 2003), and has written and lectured widely on the field of energy medicine. His September 2005 Op-Ed in the Boston Globe, "Can Weird Science Save the Sox?" started the process that culminated in The Joy of Sox. Read more about Rick and his work in alternative medicine at his website www.EnergyMedicine101.com."
Here is his article on The Role of Mindfullness, Meditation and Prayer after Brain Injury .
He is a member of The Sports Energy Group.
Here is an interview he did on the use of energy psychology and the alleviation of pain.
For $75, you can get a copy of the 200+ page book he edited in 2009 entitled "Transpersonal Hypnosis: Gateway to Body, Mind and Spirit". Go here to bookdepository.com.  The book presents "a multidimensional, energy-based view of human awareness that integrates disparate biological, psychological, and spiritual therapeutic techniques. Each of the chapters – all from world-renowned contributors – includes both a historical overview and the theory behind the development of each technique. The authors emphasize experimental studies that examine the validity of using hypnotically accessed transpersonal states of consciousness to heal the body, mind, and spirit. Several clinical vignettes highlight the types of medical and psychological symptoms responsive to these approaches. The emerging field of spiritually-influenced treatments is transforming the practice of medicine."
This link ( http://www.healingisfreedom.com/science/autoimmune-depression-10-science-based-strategies-feel-better-fast/ ), useful in many ways, has a section in which Dr. Leskowitz explains and introduces "tapping", a technique employed by athletes and others. There's a demo video at the link.
Here are two more links on tapping:
http://www.thetappingsolution.com/blog/lissa-rankin-must-watch/ 
http://www.thetappingsolution.com/what-is-eft-tapping/ 
Here are two books recommended for reading for students who take a course on health psychology taught at Brandeis:
Richard O. Straub (2014) Health Psychology: A Biopsychosocial Approach, 4th edition. New York: Worth Publishers ISBN: 978-1-4641-0937-9

Robert M. Sapolsky (2004) Why Zebras Don't Get Ulcers, 3rd edition, Holt Paperbacks, New York; ISBN-13: 978-0805073690
The Harvard Medical School newsletter "Healthbeat" has an issue devoted to  anxiety and physical illness.
The world-famous Lown Institute ( http://lowninstitute.org ) is just down the street from where my old office was when I used to coordinate satellite TV-based continuing medical education in the fields of pediatrics and orthopedics. (The start-up venture went bust, but the boy born upstairs at the old Lying-In Institute at Brigham and Women's just got named the Northeast Sales Manager for a new West Coast golf apparel chain.)  I urge you to read about the founder, Bernard Lown, the depth and breadth of the institute he founded, and more.  There is expertise there in health care, especially in cardiovascular medicine, that can't be bested. There are publications, tools, news and more for you.
Dr. Lown maintains his own blog: https://bernardlown.wordpress.com.
To learn more about the intersection of behavior and cardiovascular health, go here: https://www.questia.com/library/3640527/handbook-of-psychology-and-health-cardiovascular.
Lown himself as an e-book on biological and psychological factors in disease. Further searching will allow you to find material on the topic of neuropsychiatric factors in cardiovascular disease, as well as info on Dr. Dean Ornish ( http://deanornish.com ).
Biological and Psychological Factors in Cardiovascular Disease – Google Books cardiovascular and psychiatric FAQ_Ornish_Program_8.19.14 cardiovascular and psychiatric FAQ_Ornish_Program_8.19.14  
Here's the Brutally Honest Truth About the Creative Process
https://www.wired.com/2016/12/sunday-sketching-christoph-niemann-tells-brutal-truth-creative-process/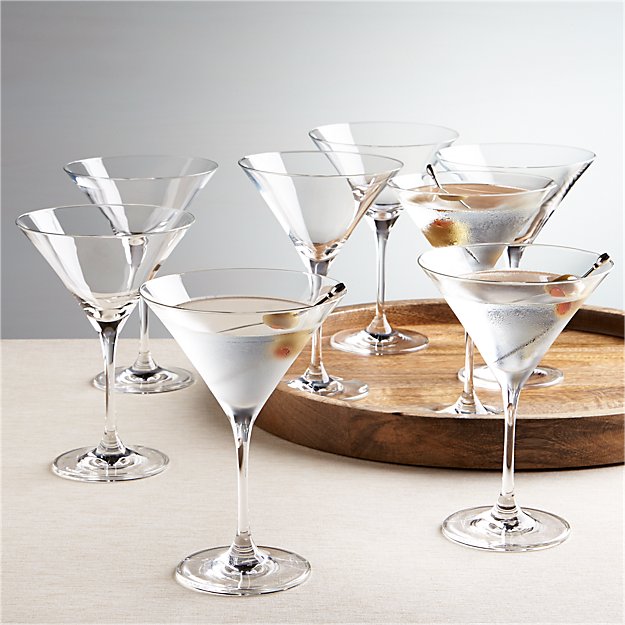 http://images.crateandbarrel.com/is/image/Crate/VivMartinis8SHF15/$web_product_hero$&/150817160027/viv-martini-glasses-set-of-eight.jpg
"What is an "eight-martini" result? 
"Well, this is an intelligence community in-house term for remote viewing data so good that it cracks everyone's realities. So they have to go out and drink eight martinis to recover".
– Ingo Swann
Eight martinis is a magazine dedicated to the pursuit and the application of the Art of Remote Viewing. Each Issue we present Remote Viewing sessions & examples, projects, news and theories from some of the leading Remote Viewing practitioners and thinkers.
The magazine currently comes in two formats; a FREE download as an Adobe pdf file and as a Full color printed and delivered to your door – magazine.
Eight martinis recently applied for and recieved an ISSN. (International Standard Serial Number). The ISSN is the standardized international code which allows the identification of any serial publication, including electronic serials, independently of its country of publication, of its language or alphabet, of its frequency, or medium.
eight martinis ISSN numbers are:
Eight martinis (Print) ISSN 2045-2462
Eight martinis (Online) ISSN 2045-2470
Issues, posts and more at the link:
http://1.bp.blogspot.com/-8gCJRbg3Sw8/UPyZrrmUhoI/AAAAAAAAC4M/5iyZWe3zhZs/s400/%25E2%2580%259CThe%2Btwo%2Bmost%2Bimportant%2Bdays%2Bin%2Byour%2Blife%2Bare%2Bthe%2Bday%2Byou%2Bare%2Bborn%2Band%2Bthe%2Bday%2Byou%2Bfind%2Bout%2Bwhy.%25E2%2580%259D%2B-Mark%2BTwain2.jpg
THE AWAKENING – Quantum Mechanics of the Human Brain & Consciousness
[50 minutes]
https://www.youtube.com/watch?v=x2baCg8SHGM 
expect a quiz tomorrow
Source of featured entry masthead image: 
http://www.corespirit.com/scientists-discover-off-switch-human-consciousness-deep-within-brain/ 
Extra image from the same article:
http://www.corespirit.com/wp-content/uploads/2016/08/claustrum.jpg